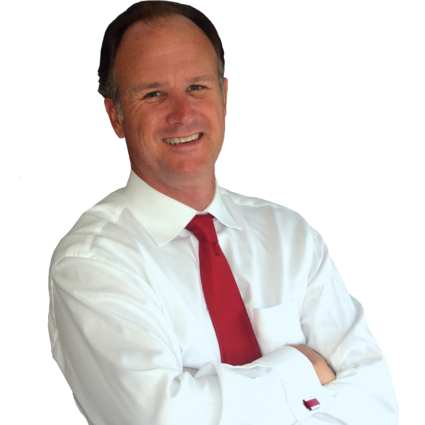 Karl Hittinger
Managing Partner / Principle Broker
A little about me
and why I love real estate
As the Managing Broker of TransAct Brokers, I bring 20 years of in-depth real estate experience to the table. After hundreds of transactions, from residential and commercial to investment and leasing you can bet I've seen it all. Whether you're buying or selling, my goal is to bring your property to the closing table at the very best price and terms possible; hassle free, on time and within your budget.
I first became familiar with the Central Florida real estate market as a private investor in 1997. At that time the market had been flat for a decade, but we recognized a huge potential in the region and started acquiring properties and making deals. By 2002 we had founded our own real estate company, now TransAct Brokers. It had a different name back then but for over 15 years we have been relentlessly dedicated to the same core values; building life long customers, treating every transaction as if was our own and above all, fiercely protecting the best interest of our clients.
Late summer of 2016 found me sailing into Ft. Worth Inslet in Palm Beach, culminating a life long dream to sail around the world. This voyage taught me immeasurably about myself and about the limitless bounds of the human spirit. I returned with fresh ideas, renewed energy and a fresh outlook on life.
At the end of our voyage we could have decided to live anywhere in the world, but 75 countries, six continents and three oceans later we came right back to our home here in Maitland, Florida. The truth is, there was no place else like it in the world.
It's easy to see why we all live in Central Florida; great schools, thriving businesses, stunning homes combined with beautiful lakes and rivers, perfect weather and relaxing beaches. Most of all we love it here because of the great people that live and work here. But I didn't always feel quite this way . . . when I first came to the University of Central Florida in 1993 to finish a degree in Marketing and Advertising I was a bit unsettled. At heart I was a native South Floridian who grew up on the beaches and backwaters of the 10,000 Islands and the Gulf of Mexico. Orlando was a 35 minute drive to the ocean! I couldn't wrap my head around being that far from the water! Soon I had graduated UCF, discovered exciting challenges in the business world and made lifelong friends. Along the way I discovered that good surf wasn't all that far away and a virtually limitless number of freshwater lakes, rivers and springs provided a playground for all types of water sports. Most importantly I met the love of my life, now my wife and business partner. Two amazing children, and 25 years down the road you'll still find our little family right here in Maitland, still thriving and loving life.